Full Time
# 00240-1
$100000 - $145000 per annum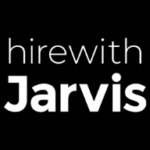 Website Hire With Jarvis - Rob Lara
Jarvis is currently working with a leading semiconductor manufacturer seeking a talented and experienced ASIC Modeling Engineer to join our team in Montreal. As an ASIC Modeling Engineer, you will play a critical role in developing and implementing accurate and efficient models for our advanced ASIC designs.
Responsibilities:
Develop and optimize ASIC models: Design and implement high-quality, high-performance models for digital and mixed-signal ASIC designs, ensuring accurate representation of complex functionality and performance characteristics.
Perform behavioral modeling: Create behavioral models using industry-standard modeling languages such as Verilog, capturing the behavior of various digital and analog subsystems, and validating against specifications.
Collaborate with design and verification teams: Work closely with cross-functional teams to understand design requirements, provide accurate models for simulation and verification, and support overall design flow.
Evaluate and enhance modeling methodologies: Continuously evaluate modeling methodologies and tools, identifying areas for improvement, and implementing best practices to optimize efficiency and accuracy.
Requirements:
ASIC modeling experience: Possess a minimum of 5 years of hands-on experience in ASIC modeling, with a strong understanding of digital and mixed-signal ASIC design principles and methodologies.
Proficiency in modeling languages: Strong expertise in modeling languages such as Verilog, along with proficiency in other scripting and programming languages such as MATLAB, Python, and C++.
Knowledge of simulation and verification tools: Familiarity with industry-standard simulation and verification tools, ensuring efficient and accurate modeling and validation.
Education: Hold a Master's or PhD degree in Electrical Engineering or equivalent, with a specialization in ASIC design, modeling, or related field.
Pay is up to $145K CAD plus full benefits!