Full Time
# 00704
$0 - $100000 per annum


Benefits: Health Insurance, Dental Insurance, Vision Insurance, 401k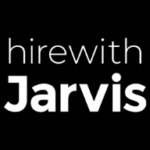 Website Hire With Jarvis - Ashley Meadows
About the Company:
This organization specializes in sports-related travel accessories and is dedicated to enhancing the travel experience for dedicated sport enthusiasts. The company offers a portfolio of high-quality products distributed through various channels, both B2B and B2C.
Summary:
The Associate Manager of Digital Engagement will serve as a brand ambassador, generating content that engages target customers and aligns with the organization's core values. This role will also support the Go-To-Market (GTM) needs for wholesale channels, involving collaboration with key accounts and material distribution. The main objective is to execute the brand vision uniformly across all channels and platforms to engage the targeted sports community.
Responsibilities:
Digital Channel & eCommerce Management: Support the roll-out and maintenance of products across Direct-To-Consumer (DTC), B2B, and B2B2C platforms. Ensure accurate product information for successful product launches across all digital platforms.
Online Community Development: Assist in building an online community focused on sports travel, aimed at nurturing relationships with dedicated brand followers. Utilize community feedback for insights, word-of-mouth promotion, and targeted campaigns.
Social Media: Implement social media strategies to maintain brand positioning and messaging.
Demand Creation & Engagement: Collaborate on and implement an annual Engagement Plan, creating compelling stories that resonate with targeted sports enthusiasts through various media channels.
Content Creation: Produce content in line with brand guidelines, coordinating asset creation for a range of platforms.
Digital Advertising: Promote the brand through multiple digital channels, making data-driven content decisions.
Channel Merchandising: Manage relationships with U.S. retail partners to optimize product categories and customer experiences.
Execution: Manage relationships and programs to ensure timeline adherence and GTM success.
Requirements:
Bachelor's Degree in a related field required; MBA or Master's degree a plus.
Minimum of 5 years of experience in consumer-focused Marketing.
Must have experience in Brand & Digital Marketing and have worked on cross-functional teams.
Strong understanding of retail merchandising, content creation, engagement analytics, and paid media.
Experience with Engagement Calendar management and campaign execution across Social Media, Email, and eCommerce is required.
Familiarity with the specific sports marketplace and the game itself is preferred.
This position requires domestic travel and the ability to lift 30 lbs.
Exceptional attention to detail, creativity, project management, and organizational skills.
Ability to work in a fast-paced environment with a strategic approach aligned with business objectives.
Proficiency in eCommerce business metrics is preferred.