Full Time
# 00704-3
$0 - $100000 per annum


Benefits: Health Insurance, Dental Insurance, Vision Insurance, 401k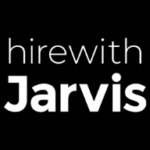 Website Hire With Jarvis - Michael Tavani
Associate Manager, Digital Engagement & Demand Creation

About Us:
We're looking for an Associate Manager in Digital Engagement & Demand Creation who's passionate about championing our brand, creating compelling content, and driving demand for our products and services. Join our dynamic team and collaborate with cross-functional groups to ensure our brand promise shines through consistently, and our marketing materials reach the right audience. If you're excited about engaging and inspiring our dedicated customer base, we want to hear from you.

Responsibilities:
Brand Stewardship: Ensure all digital content aligns with our brand promise and resonates with our loyal customer base.
Digital Platform Support: Assist in launching and maintaining products on various digital platforms, including DTC, B2B, and B2B2C. Guarantee accurate product information and content for successful launches.
Online Community Building: Cultivate an online community that fosters valuable connections among our brand enthusiasts. Leverage this community for insights, word-of-mouth promotion, and targeted campaigns.
Social Media Strategy: Implement our social media strategy to position our brand effectively and convey our messaging.
Demand Creation & Engagement: Collaborate with management to craft and execute the annual Engagement Plan. Develop compelling product narratives that resonate with our dedicated audience via email, social media, and paid media campaigns.
Content Generation: Produce content that aligns with our brand principles and positions our client as an industry leader. Coordinate and oversee the creation of assets suitable for various platforms, including studio photography, lifestyle photography, and video.
Digital Advertising: Promote the client brand across various digital channels, utilizing insights to craft engaging and relevant content.
Channel Merchandising: Manage relationships with US retail partners to optimize key product categories and enhance the customer shopping experience.
Execution: Oversee and coordinate key relationships and programs to ensure deadlines are met and our go-to-market strategies succeed.
Requirements:
Experience: 5+ years of relevant marketing experience within a consumer-facing business.
Skills: Proficiency in Brand & Digital Marketing with a proven track record of driving process and strategy improvements.