Full Time
# 00437
$100000 - $150000 per annum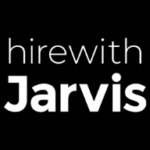 Website Hire With Jarvis - Sergio Salamanca
Job Title: Business Development Representative
Location: Remote in the US 
Job Type: Full-time
Job Summary: We are seeking a highly motivated and results-driven Business Development Representative to join our dynamic sales team. As a Business Development Representative, you will play a critical role in driving the growth of our company by identifying and qualifying potential customers. Your primary responsibility will be to prospect and engage with leads, build relationships, and schedule appointments for the sales team. Your excellent communication and interpersonal skills, combined with your ability to thrive in a fast-paced environment, will contribute to the success of our sales efforts.
Responsibilities:
Conduct market research and identify potential customers within the target market
Generate leads through outbound prospecting activities, including cold calling, emailing, and social selling
Qualify leads and set up appointments for the sales team
Build and maintain a pipeline of qualified prospects
Follow up on leads and inquiries in a timely and professional manner
Collaborate with the sales team to develop effective strategies and approaches for closing deals
Attend industry events and networking functions to expand the company's reach and build relationships
Stay updated with industry trends, market conditions, and competitor activities
Provide feedback and insights gathered from prospect interactions to the sales and marketing teams
Qualifications:
Bachelor's degree in Business Administration, Marketing, or a related field
Proven experience (1-3 years) in a sales or business development role, preferably in a B2B environment
Excellent communication and interpersonal skills, with the ability to build rapport and establish relationships with potential customers
Strong organizational and time management skills
Self-motivated and target-driven, with a passion for sales and business growth
Ability to work independently and as part of a team in a fast-paced environment
Proficiency in using CRM software and other sales tools
Strong problem-solving and negotiation skills
Knowledge of the [industry/vertical] is a plus
If you are a highly motivated and results-oriented individual looking for an exciting opportunity to contribute to the growth of our company, we invite you to apply. Join our team and be part of our mission to expand our customer base and drive business success.
To apply, please submit your resume and a cover letter outlining your relevant experience and why you are interested in the Business Development Representative role. We look forward to reviewing your application.