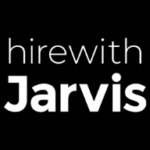 Website Hire With Jarvis - Rebeca Frisk
Company Overview:
We are a dynamic construction company specializing in fast-paced, smaller construction projects with a focus on reconstruction. Our commitment to excellence and customer satisfaction is evident in our interactive, face-to-face approach with clients, insurance companies, and CPAs. With corporate offices located in Seattle, along with regional and national offices, we are currently seeking a dedicated Regional Controller to join our team.

Role Overview:
As a Regional Controller, you will hold a critical position within our financial operations. Your responsibilities will encompass overseeing accounting functions, managing financial interactions with clients, insurance companies, and CPAs, and taking on the role of a project manager for our re-construction projects. This role will involve collaboration with regional and national teams to ensure financial accuracy, compliance, and strategic decision-making.

Responsibilities:
Supervise accounting functions for smaller construction projects, particularly within the fast-paced reconstruction sector.
Collaborate closely with clients, insurance companies, and CPAs to facilitate financial interactions and promptly address inquiries.
Ensure accuracy and compliance in financial reporting and analysis for regional construction projects.
Manage project costs, financial forecasts, and budgets, providing valuable insights to drive project success.
Act as a project manager for the re-construction segment, effectively coordinating with cross-functional teams to ensure timely completion.
Work closely with the operational controller to align financial strategies with operational objectives.
Lead and foster the growth of a team of direct reports, contributing to their professional development and overall team effectiveness.
Qualifications:
Bachelor's degree in Accounting, Finance, or a related field.
Demonstrated experience in accounting, financial management, and project cost analysis within the construction industry.
Proficiency in utilizing accounting software such as Sage 300, as well as project management software like Dash.
Strong grasp of insurance practices and their application in construction projects.
Proven leadership skills with the ability to guide and develop a team to achieve collective goals.
Excellent communication and interpersonal aptitude, coupled with a collaborative approach to resolving challenges.
Willingness to travel on an occasional basis to project sites and various corporate locations.
Familiarity with construction industry trends and regulations within the Southeastern region would be beneficial.
Benefits:
Comprehensive benefits package featuring a United Healthcare health plan with a $0 premium for employee-only coverage.
401(k) with a company match, offering financial security for the future.
Complimentary life insurance coverage to provide peace of mind for you and your loved ones.
Flexible Paid Time Off (PTO) policy, with the option to match accrued PTO.
Opportunity to thrive in a dynamic, interactive company culture that values the synergy of accounting and operational expertise.
Embrace a collaborative environment where accounting professionals play an active role in shaping operational decisions.
Location: This role will be stationed at either of our offices in Auburn, Seattle, or Monroe