Full Time
# 00277
$100000 - $160000 per annum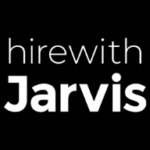 Website Hire With Jarvis - Nathan Vidal
Seize the opportunity to design, implement, deliver, and support BI Platform and Infor BI solutions. Join a team where your broad business understanding, hands-on BI Datawarehouse technology, and Infor Data Fabric technical experience truly matter.
The Opportunity
Work in a fast-paced, innovative environment that requires cross-functional collaboration and technical expertise.
Make an impact from day one with your data warehousing and business intelligence knowledge.
Play a vital role in facilitating the growth of our operations by assisting the business in identifying KPIs and defining reports and dashboards.
Responsibilities:
Analyze, design, develop, and support initiatives to deliver SAP BI solutions.
Lead design discussions around meeting business needs with Infor product capabilities.
Assist in identifying KPIs and defining reports and dashboards.
Define technical and functional standards and ensure delivered work meets requirements.
Provide daily operational support for application and BI infrastructure.
Execute and lead testing processes (unit and integration test).
Qualifications:
Bachelor's degree in computer science or related field, and 6+ years related experience.
Strong experience with Infor and BI tools.
Experience that spans design to hands-on configuration and development of the solution.
Ability to work within a team concept.
The Must-Haves:
Strong business acumen – Ability to communicate effectively with various departments such as finance, manufacturing, distribution.
Technical – Minimum of 3 years experience in Data warehousing.
Exceptional cross-functional communication skills.
Join Our Team For:
Impact: Your work will directly impact the trajectory of our company. Use your expertise to enhance our operations and support the business's growth.
Innovation: You'll be a part of a team that values innovative thinking, encourages creative problem-solving, and embraces new technologies.
Collaboration: Benefit from a cross-functional work culture that fosters collaboration, knowledge sharing, and mutual growth.
Growth: We believe in nurturing talent and providing opportunities for career growth. Your potential for advancement is only limited by your ambition and drive.