Full Time
# 00833
$125000 - $175000 per annum


Benefits: Equity, Bonus, 401K , Healthcare, Insurance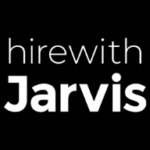 Website Hire With Jarvis - Brett Lozano
Pay: $125,000 to $175,000 Annual Base + Bonus and Equity
Location: Hybrid 1-2 times a week in Princeton, New Jersey
Required expereince: Experience in Selling technologies to the Pharma, Biotech or Life Sciences industry
Role is open to US Citizens or US based Green Card Holders only!
 
 
We are looking for a highly accomplished, high-performing – Director of Account Management for an AI-powered software company with the mission of accelerating digital transformation in pharma, life Sciences, manufacturing, supply chain, and sustainability via their connected intelligence platform.
 
As the Account Management Director, you will build and nurture customer relationships and ensure long-term client success with their SaaS products. The ideal candidate will have experience managing a portfolio of key accounts and a deep understanding of SaaS products, the pharmaceutical domain, and the tech industry.
 
Responsibilities:
* Develop and nurture relationships with key clients, ensuring the highest levels of customer satisfaction
* Deliver against account sales targets and identify opportunities for account growth and expansion.
* Maintain in-depth knowledge of the software products to provide expert advice and guidance to clients.
* Work closely with the Sales, Product, Implementation and Support teams to ensure seamless client experiences.
* Monitor and report on account health, customer feedback, and overall satisfaction metrics.
 
Qualifications:
 
Bachelor's degree in business, Marketing, or a related field.
8+ years of experience in managing multiple accounts in an enterprise SaaS environment is required.
Experience in Selling technologies to the Pharma, Biotech or Life Sciences industry is required.
Strong stakeholder management experience
Proven track record of driving ARR, conducting reviews and using data to drive decisions is required.
 
Benefits include:
 
Medical, dental, vision, disability insurance
401k Retirement Plan with company match
Generous Paid Time Off