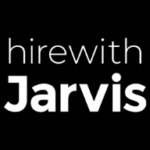 Website Hire With Jarvis - Miriam Einhorn
🚀 Join a Trailblazing Team – Be Part of Something Big! 🚀
Are you ready to embark on a journey like no other? We're looking for a dynamic and driven individual to join our rapidly growing company. While we can't reveal our name just yet, we can tell you that we're in the business of Strider sports, and we're revolutionizing the game!
🌐 Data-Driven Dealer-Based Marketing: We're the first in the industry to hire a marketing guru solely dedicated to driving our success. If you've got an Amazon-savvy mindset and a passion for building something from the ground up, we want to hear from you. Basic product listings?
Selling and value-based strategies? We're looking for someone with an entrepreneurial spirit and a startup mindset to take us from ground zero to success.
📊 Ecommerce Enthusiast: With our CEO and COO leading the way, we've got a solid strategy in place to dominate the digital ecommerce space. As part of our team, you'll have four direct reports and the support of a full management team, consisting of six passionate individuals who share your vision.
🌟 Rebuilding Our Digital Presence: We're not just any company; we're all about the experience. Join us in creating an interactive, educational, and growth-driven shopping experience that will skyrocket our revenue. We've got exciting new products and pricing structures on the horizon that you'll play a pivotal role in shaping.
💼 Competitive Compensation Package: We value our team members and offer a comprehensive compensation package. You can expect a salary in the range of $100-150k, including all the perks you'd expect, such as 2 weeks of PTO, holiday pay, and a profit-sharing program based on our performance.
🏥 Health and Wellness Benefits: Our cafeteria plan offers single-person health insurance with additional benefits for dental and vision care. We care about your well-being and advocate for your health.
🏢 Office Attached to Warehouse: Our office in beautiful Rapid City boasts open office spaces and a super casual, fun environment. We're all about staying active, and our team frequently enjoys bike riding activities and lunchtime rides.
🌞 Work-Life Balance: We understand the importance of work-life balance, so we've set core hours from Monday to Thursday, 8 AM to 4 PM, and a shorter Friday from 8 AM to 12 PM, totaling 40 hours a week.
🌄 Embrace the Outdoors: Our team is outdoor and adventure enthusiasts! Whether you're into daring adventures or prefer a quieter experience, you'll find your tribe here. We even have a wild Christmas party!
🌟 Opportunities Await: Join a young, growing company where change is constant, growth is inevitable, and trying new things is encouraged. Your journey with us will be a learning experience, and we invite you to take the best route to success.
Ready to seize the opportunity? Connect with us through online conversations, and if we're a match, we'll invite you for an in-person conversation. We're even willing to assist with relocation for the right candidate.
Don't let this chance slip by – join us on our exciting adventure in the heart of the beautiful Black Hills!