Full Time
# 00673-1
$170000 - $200000 per annum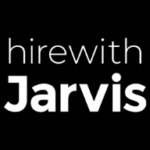 Website Hire With Jarvis - Jenna Sanders
Director of Tax Role – Hybrid in Fort Lauderdale or Boca Raton – Full Service Accounting Firm – Must have public accounting experience
Position Overview: We are seeking an experienced Director of Tax to lead our tax department at a dynamic full-service accounting firm. The ideal candidate should have a strong background in public accounting and a proven track record in managing complex tax strategies and compliance matters.
Responsibilities:

Lead and manage the tax department, overseeing a team of tax professionals.
Develop and execute tax strategies for clients, including corporate, individual, and partnership tax planning.
Ensure compliance with federal, state, and local tax regulations.
Provide expert guidance on tax implications for mergers, acquisitions, and other business transactions.
Conduct research on tax issues and stay updated on changing tax laws and regulations.
Collaborate with clients to optimize tax outcomes while maintaining compliance.
Assist clients with tax audits and appeals as necessary.
Build and maintain strong client relationships, serving as a trusted advisor.
Drive business development efforts by identifying and pursuing new opportunities with potential clients.
Provide mentorship and guidance to team members, fostering professional growth and development.
Qualifications:
Bachelor's degree in Accounting, Finance, or related field; Master's degree preferred.
Minimum of 6 years of experience in public accounting, with a focus on tax.
Proven experience in a leadership or managerial role within a tax department.
In-depth knowledge of federal and state tax regulations and compliance.
Strong analytical skills and attention to detail.
Excellent communication and interpersonal skills.
Ability to thrive in a fast-paced, client-focused environment.
Why Us: Join a dynamic team of professionals dedicated to delivering exceptional client service and innovative tax solutions. Enjoy a hybrid work environment in a prime location. Take your career to the next level while working with a diverse range of clients and industries.
If you're a results-driven tax professional with a passion for leadership and a background in public accounting, we invite you to apply for this exciting Director of Tax role.
Note: This job description is intended to provide a general overview of the position and its responsibilities. Additional duties may be assigned as needed.