Full Time
# 00663-3
$90000 - $120000 per annum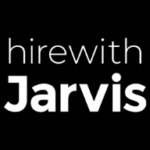 Website Hire With Jarvis - Miriam Einhorn
🌟🔥✨ LUXURY JEWELRY BRAND SEEKING AMAZON MARKETPLACE MANAGER IN PROVIDENCE, RHODE ISLAND! ✨🔥🌟
👑 About Us:
Located in the heart of Providence, we're a renowned luxury jewelry brand, crafting pieces that intertwine the charm of tradition with modern elegance. Our collection of over 100 enchanting SKUs captivates souls globally.
🚀 Position:
Amazon Marketplace Manager (Hybrid Role)
💎 Your Role:
Channel the elegance of our brand through the dynamic world of Amazon.
Manage a diverse catalog of over 100 SKUs, making sure each product radiates as brightly as the jewels themselves.
Seamlessly handle inventory, promotions, and customer interactions, offering a shopping experience fit for royalty.
Propel our brand's success through strategic analytics, ingenious tactics, and an understanding of the high-end market.
✨ What's in it for you?
Blend of Worlds: Experience the best of both – work from our plush office in Providence and enjoy the flexibility of remote work.
Growth & Glamour: Be an integral part of a luxury brand's journey on the world's largest e-commerce platform.
Creative Leverage: Put your unique stamp on strategies that elevate our brand's online presence.
Competitive Package: Salary and benefits reflecting your expertise and passion.
Exclusive Brand Perks: Early access to our newest collections, lavish brand events, and elite industry privileges.
🎯 Qualifications:
Solid background in managing Amazon Seller or Vendor Central.
Deep insight into the luxury market segment.
Mastery in e-commerce analytics and tools.
Stellar communication skills and meticulous attention to detail.
An innate passion for luxury, design, and utmost customer satisfaction.