Full Time
# 00727
$120000 - $150000 per annum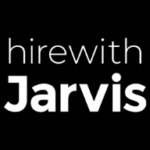 Website Hire With Jarvis - Kevin Jarvis
Engineering Manager with Magento Expertise

Location: Philadelphia, PA (On-site)
Salary: $120k-$150k

Job Summary:
Are you an Engineering Manager seasoned in Magento? Your hands-on leadership can reshape eCommerce here.

Key Responsibilities:
Lead Magento-centric engineering team.
Align technology stack with product vision.
Head code reviews and set quality standards.
Oversee system deployments and maintain high performance.
Cultivate talent, mentor your team.
Requirements:
Extensive Magento experience is required.
Minimum of 2 years in engineering management.
Agile and Scrum methodologies are second nature.
Excellent communication skills, devoid of jargon.
This is an onsite role, no remote options.
What We're Looking For:
Leadership: Lead from the front.
Technical Skill: Magento expertise is non-negotiable.
Problem Solver: Swift and effective decision-making.
Team Player: Foster a culture of collaboration.
Apply now to elevate your career. Let's talk and make waves.