Full Time
# 00741
$120000 - $150000 per annum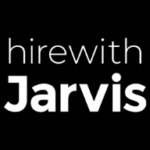 Website Hire With Jarvis - Gina Stephenson
Position: Engineering Manager (Magento)

**Location: On-site in Philadelphia, PA 4-5x/wk**

Salary Range: $120,000 – $150,000
Job Description: Are you a seasoned Engineering Manager with a strong background in Magento? Join this team to oversee this Merchants internal development team while bringing strategy to help the business grow!
Primary Responsibilities:
Lead an engineering team focused on Magento.
Align the technology stack with our product vision.
Take the lead on code reviews and establish high-quality standards.
Supervise system deployments to ensure high performance.
Foster talent growth and mentor your team.
Requirements:
Extensive experience with Magento is a must (ability to code as needed)
Minimum of 2 years in an engineering management role.
Proficiency in Agile and Scrum methodologies.
Exceptional communication skills, free from technical jargon.
This role is on-site only; remote work options are not available.
Desired Qualities:
Leadership: Lead by example and from the front.
Technical Expertise: Profound knowledge of Magento is essential.
Problem-Solving: Make swift and effective decisions.
Team Player: Promote a culture of collaboration.
**we are only able to hire U.S. work authorizations of U.S. Citizen or GreenCard Holders**