Full Time
# 00950
$11000 - $130000 per annum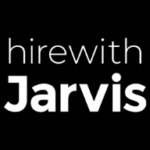 Website Hire With Jarvis - Jenna Sanders
Job Title: Epicor Eclipse Specialist
Location: Texas 
*Epicor Eclipse experience is required.

About Us:
We are a leading distribution company based in Texas, with plans for expansion beyond the state. As we continue to grow, we are seeking a dedicated and experienced Epicor Eclipse Specialist to join our team. This is a remote position but candidates must be based in Texas, offering flexibility with occasional travel required.
Role Overview:
As an Epicor Eclipse Specialist, you will play a crucial role in ensuring the smooth operation and optimization of our Epicor Eclipse system. Your responsibilities will include:
Onboarding and setting up new users within the Epicor Eclipse system.
Handling administrative tasks related to Epicor Eclipse.
Building out and implementing best practices for Eclipse usage across the company.
Conducting internal training sessions to enhance the team's proficiency in using Epicor Eclipse.
Developing Standard Operating Procedures (SOP) for all aspects of Epicor Eclipse.
Serving as the go-to expert for any Eclipse-related queries across the organization.
Facilitating the setup and training processes for new branches as the company expands.
Requirements:
To succeed in this role, you should possess:
2+ years of proven experience as an Epicor Eclipse Specialist.
Expertise in handling administrative tasks within the Epicor Eclipse system.
Ability to formulate and implement best practices for Eclipse usage.
Strong training and presentation skills for internal training sessions.
Flexibility to work remotely from Texas with occasional travel required.
Eagerness to stay updated with the latest versions of Epicor Eclipse.
How to Apply:
If you are a seasoned Epicor Eclipse Specialist based in Texas, with at least 2 years of experience, looking for a remote opportunity with occasional travel, and want to contribute to a dynamic and growing distribution company, we want to hear from you. 
Join us on our journey as we expand our operations and make a significant impact in the distribution industry. We look forward to welcoming a new member to our team!