Full Time
# 00949
$115000 - $120000 per annum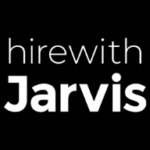 Website Hire With Jarvis - Alex Walker
ERP Operations Consultant – Remote
 
Our client specializes in IT services tailored to meet the unique demands of the Manufacturing industry. As a dedicated ERP solutions provider, they bring a wealth of expertise to streamline and enhance the manufacturing processes. Their comprehensive approach integrates cutting-edge technologies to optimize efficiency, improve production visibility, and facilitate seamless collaboration across all facets of many businesses.
 
Responsibilities:
Serve as a trusted advisor to clients, applying Epicor's methodology for problem identification, documentation, testing, and training.
Engage with customers to discern needs, contribute to solution design, and align with overall business strategy.
Interpret requirements data, identifying gaps between current and desired functionality.
Manage project issues, coordinate activities, and resolve challenges with clients and internal team members.
Assist in generating quote specifications and proposals.
Adhere to project timelines, meeting Service Level Agreement goals.
Provide help desk support for clients, addressing application questions.
Deliver on-site training and consulting for clients when necessary.
 
Technical Skills:
Intermediate proficiency in MS Office and SharePoint.
Intermediate experience with ERP Solutions like Infor Visual, Syteline, Epicor, Great Plains, etc.
Minimum 5 years of experience in a manufacturing environment with exposure to ERP software.
Understanding of Manufacturing Operations.
Proven success in ERP software project implementation and deployment across multi-business verticals.
 
Soft Skills & Abilities:
Strong written and verbal communication skills.
Professional demeanor in client and internal communications.
Efficient multitasker.
Intellectually resourceful with sound judgment and effective decision-making abilities.
Independent worker, capable of effectiveness without direct supervision.
Strong organizational skills.
Takes ownership of issues through resolution, knowing when to escalate problems and whom to escalate to.
Demonstrates empathy with users and maintains professionalism.
Collaborates effectively with clients at all levels.
Results-oriented, energetic, and enthusiastic.
Strong troubleshooting and analytical skills.