Full Time
# 00729
$80000 - $100000 per annum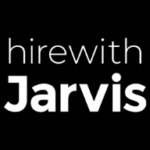 Website Hire With Jarvis - Amy Cobb
Key Responsibilities:
Prospecting: Identify and target potential customers through research, networking, and lead generation activities.
Sales Presentations: Conduct engaging product demonstrations and presentations to prospects, showcasing the value and benefits of our SaaS solutions.
Consultative Selling: Understand customer needs and pain points to recommend tailored solutions, demonstrating how our SaaS offerings can address their challenges.
Pipeline Management: Build and maintain a robust sales pipeline, tracking leads, opportunities, and sales activities in our CRM system.
Negotiation: Negotiate pricing, terms, and contracts to close deals while ensuring profitability and customer satisfaction.
Relationship Building: Cultivate strong, long-lasting relationships with clients and serve as a trusted advisor to help them achieve their business objectives.
Market Knowledge: Stay current with industry trends, competitor offerings, and market dynamics to maintain a competitive edge.
Qualifications:
Proven track record of success in B2B SaaS sales, meeting or exceeding quotas.
Excellent communication and presentation skills.
Strong negotiation and closing skills.
Ability to work independently and as part of a collaborative team.
Familiarity with CRM software and sales tools.
Bachelor's degree in business, marketing, or a related field (preferred).