Full Time
# 00629
$90000 - $125000 per annum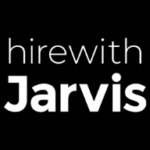 Website Hire With Jarvis - Sergio Salamanca
Job Overview: We are seeking an experienced and dedicated Infor ERP Implementation Consultant to join our team. In this role, you will be responsible for leading and executing Infor ERP software implementations for our clients. Your expertise in Infor ERP solutions and strong project management skills will be critical in ensuring the successful deployment of ERP systems that meet client needs and drive business efficiency.

Key Responsibilities:
Project Management:

Lead and manage end-to-end Infor ERP implementation projects, ensuring they are completed on time and within budget.
Develop project plans, timelines, and resource allocation.
Collaborate with cross-functional teams, including developers, analysts, and stakeholders, to drive project success.

Requirements Gathering:

Work closely with clients to understand their specific business processes, challenges, and requirements.
Conduct detailed analysis to determine how Infor ERP solutions can address client needs.

Solution Design and Configuration:

Configure Infor ERP software to align with client requirements and industry best practices.
Customize ERP modules and workflows as needed to optimize system functionality.
Develop documentation and training materials for end-users.

User Training and Support:

Provide training and support to end-users during and after implementation.
Ensure clients have a deep understanding of Infor ERP system features and capabilities.
Troubleshoot and resolve any issues that arise during the implementation process.

Quality Assurance and Testing:

Conduct thorough testing of the Infor ERP system to identify and rectify any defects or issues.
Ensure data migration and integration processes are seamless and error-free.

Client Communication:

Maintain regular communication with clients to provide project updates and gather feedback.
Address client concerns and make recommendations for system improvements.
Qualifications:
Bachelor's degree in Business, Information Systems, or a related field (Master's degree is a plus).
Proven experience in implementing Infor ERP software solutions.
Strong knowledge of ERP systems and best practices.
Excellent project management skills, including the ability to manage multiple projects simultaneously.
Strong problem-solving and analytical skills.
Exceptional communication and client-facing skills.
Ability to work independently and collaboratively within a team.
Infor ERP certifications are a plus.
Benefits:
Competitive salary and benefits package.
Opportunities for professional development and training.
Collaborative and innovative work environment.
Work on diverse and challenging projects.
Chance to contribute to the success and growth of clients across industries.