Full Time
# 00950-1
$11000 - $130000 per annum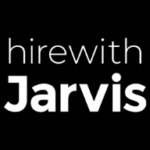 Website Hire With Jarvis - Jenna Sanders
Lead Epicor Eclipse Consultant Role – Texas-based Distribution Company
Location: Texas (Remote with Occasional Travel) – must be based in Texas
About Us:
We are a leading distribution company based in Texas, committed to excellence and innovation in our industry. As we continue to expand, we are seeking a dynamic and experienced Lead Epicor Eclipse Specialist to lead our team. This is a remote position based in Texas, providing flexibility with occasional travel required.
Role Overview:
As the Lead Epicor Eclipse Specialist, you will be at the forefront of our Epicor Eclipse system, taking a leadership role in its optimization and utilization across the organization. Your responsibilities will include:
Leading a team of Epicor Eclipse Specialists in the smooth operation and administration of the system.
Overseeing onboarding and setting up new users within the Epicor Eclipse system.
Developing and implementing best practices for Eclipse usage, including internal training sessions.
Creating and maintaining Standard Operating Procedures (SOP) for all aspects of Epicor Eclipse.
Serving as the primary point of contact for complex Eclipse-related queries and issues.
Collaborating with other departments to ensure seamless integration and functionality of Epicor Eclipse.
Requirements:
To excel in this role, you should possess:
5+ years of hands-on experience as an Epicor Eclipse Specialist.
Proven leadership skills, including the ability to mentor and guide a team.
Expertise in handling advanced administrative tasks within the Epicor Eclipse system.
Strong training and presentation skills for team development.
Flexibility to work remotely from Texas with occasional travel required.
Eagerness to stay updated with the latest versions of Epicor Eclipse.
How to Apply:
If you are an experienced Epicor Eclipse Specialist with leadership capabilities, based in Texas, and looking for a remote opportunity with occasional travel, we want to hear from you.