Full Time
# 00752
$0 - $150000 per annum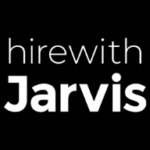 Website Hire With Jarvis - Amy Cobb
Responsibilities:
Oversee Consultant teams, guiding them in designing, developing, and delivering client deliverables.
Conduct regular one-on-one meetings with direct reports, providing valuable feedback, advice, and coaching.
Lead annual performance reviews for direct reports.
Drive process improvements and contribute to project success.
Ensure seamless execution of technical projects, with a focus on scheduling and monitoring work activities.
Provide direction, leadership, and guidance to clients and fellow consultants.
Share your subject matter expertise to deliver world-class solutions.
Prioritize client satisfaction while representing both client and DRI interests effectively.
Develop project plans and manage multi-phase projects, ensuring on-time delivery.
Effectively manage client expectations through clear communication.
Lead consultant briefings, external meetings, and project progress tracking.
Collaborate with the Sales team to craft proposals and present solutions to clients.
Stay updated on industry trends, innovations, and best practices.
Embrace DRI's Values and Beliefs in all interactions.
Achieve a billable utilization rate of 20%.
Actively participate as a consultant, engagement manager, or Project manager on assigned projects.
Knowledge, Skills, and Abilities:
Proven track record of successful ERP software/Supply Chain Management, Accounting & Finance implementation projects in the SMB market.
Exceptional verbal, written, listening, and presentation skills.
5-7 years of consulting and project management experience.
3+ years of experience in managing consulting teams.
Strong organizational and multitasking abilities to meet deadlines.
Flexibility, adaptability, and the ability to excel under pressure.
Analytical and problem-solving skills with a keen eye for detail.
Outstanding verbal and written communication skills.
Willingness to travel regionally and nationally (estimated travel at 20%).
Experience with Infor CloudSuite Industrial (SyteLine)
Preferred Skills and Knowledge:
Project Management Professional certification (PMP or CAPM).
Education:
Bachelor's Degree required; MBA strongly preferred.