Full Time
# 00590-2
$0 - $120000 per annum


Benefits: Health insurance, Vision insurance, dental insurance, life insurance, disability insurance, 401k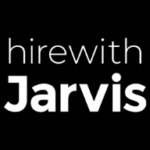 Website Hire With Jarvis - Miriam Einhorn
🚀 Ready to Drive Ecommerce Success? Join Us as a Marketing Manager! 🚀
Location: Financial District, NYC 🗽 (Hybrid Opportunity)
About Us:
Welcome to the epicenter of ecommerce excellence! Based in the heart of NYC's Financial District, we're a fast-growing ecommerce agency specializing in Shopify Plus. We're in the business of turning clicks into conversions, dreams into deliverables, and yes—you guessed it—stores into sales powerhouses.
The OpportunityAre you a marketing maven who breathes ROAS and dreams in CTR? Is your middle name "Growth"? If you're nodding along, you might just be the Marketing Manager we're searching for!
We're on a mission to find a highly skilled, innovative, and results-driven Marketing Manager to join our vibrant team. You'll work directly with our premium Shopify DTC clients, crafting bespoke marketing strategies that catapult brands into ecommerce stardom.
What You Bring
Expertise in Shopify Plus: You can navigate the Shopify universe with the ease of a seasoned astronaut.
Strategic Mindset: You don't just see a campaign; you see a tapestry of interconnected strategies designed to make our clients win—big time.
Analytical Wizardry: You can dive into metrics and surface with insights that would make even the most stoic of CFOs do a happy dance.
Client-First Attitude: Your exceptional communication skills turn client goals into achievable, highly effective action plans.
Key Responsibilities
Develop and execute comprehensive marketing strategies across multiple channels (SEO, SEM, Social Media, Email, etc.).
Monitor KPIs and ROAS to deliver maximum results on every dollar spent.
Liaise directly with clients, becoming their go-to for all things marketing.
Coordinate with cross-functional teams to ensure timely and quality execution of marketing initiatives.
What We Offer
Competitive Salary & Bonuses: We appreciate talent and we make sure it's well-rewarded.
Flexible Work Environment: Enjoy the synergy of the office and the comfort of your home with our hybrid work model.
Career Growth: With us, the sky's not the limit—it's just the beginning.
Inspiring Workspace: Our FiDi office isn't just a workplace; it's a think-tank fueled by innovation (and great coffee).