Full Time
# 00234
$110000 - $140000 per annum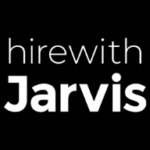 Website Hire With Jarvis - Matt Moss
Jarvis is working with a leading technology company revolutionizing the world with innovative automation and robotics solutions seeking a highly skilled and experienced Mechanical Engineer to join the team in San Jose, CA. This individual will play a pivotal role in driving automation and robotics advancements across various industries.
Responsibilities:
Lead the design, development, and implementation of advanced automation and robotics systems, with a focus on the semiconductor industry.
Collaborate closely with cross-functional teams, including electrical engineers, software engineers, and project managers, to define system requirements and ensure successful integration of mechanical components.
Conduct detailed mechanical analysis and simulations to optimize designs, improve performance, and ensure reliability of automation and robotics systems.
Provide technical guidance and mentorship to junior engineers, fostering a culture of continuous learning and innovation.
Qualifications:
5+ years of experience as a Mechanical Engineer, preferably within semiconductor industry, with a strong track record of designing and developing complex mechanical systems.
Proficiency in SolidWorks or similar 3D modeling software, with a proven ability to create detailed mechanical designs and assemblies.
Strong knowledge of mechanical engineering principles, materials, and manufacturing processes.
Bachelors Degree in Mechanical Engineering (required), Masters preferred
Additional Preferred Skills:
Experience in automation and/or robotics, including designing and integrating robotic systems into industrial environments.
Familiarity with CAD/CAM software and experience working with precision machining and fabrication techniques.
Knowledge of industry standards and best practices for safety and compliance in automation and robotics systems.
Excellent problem-solving skills, with the ability to analyze complex issues and develop creative solutions.
Compensation:
Salary up to $140K
100% Employer Paid Dental, Health, and Vision Care
3+ Weeks of Paid Time Off in First Year
401K + Company Match