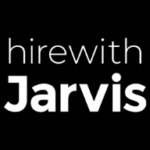 Website Hire With Jarvis - Alex Walker
Position: NetSuite Administrator

Location: New York, NY

In the heart of New York City, our innovative start-up is on a mission to disrupt the ecommerce industry, and we're seeking a NetSuite Administrator to be a crucial part of this exciting journey.
Why Join Our Start-Up?
🚀 Innovation Hub: We're not your typical start-up; we're a thriving hub of creativity and innovation. Here, you'll have the freedom to think outside the box and bring your ideas to life.
🌆 New York Vibes: Nestled in the bustling heart of the city that never sleeps, our office exudes energy and excitement. We're at the crossroads of opportunity and culture.
🎉 Fun-Filled Culture: Fun is woven into our DNA! We believe in work-life balance and crafting a workplace where every day feels like a new adventure.
As a NetSuite Admin, you'll be responsible for:
🔹 Data Magic: Transforming data with SuiteScript to morph record types into precisely what we need.
🔹 Suitlet Sorcery: Crafting Suitlets and expertly deploying them to streamline our operations.
🔹 PDF Wizardry: Editing advanced PDF functions to ensure our documents are both functional and visually stunning.
🔹 Dashboard Design: Creating Dashboards, KPIs, Workflows, Saved Searches, and Custom Record Tables to provide our team with actionable insights.
🔹 Seamless Integration: Utilizing the Celigo integration platform, you'll seamlessly integrate customer accounts from Salesforce into our NetSuite ecosystem.
🔹 Workflow Wizard: Developing workflows for Tax Exempt accounts, PO approvals, and Payments due on receipt confirmations, ensuring our processes are both efficient and compliant.
🔹 Security Sentry: Managing and updating roles, permissions, and security measures to keep our data safe and sound.
🔹 Data Alchemy: Transforming Salesforce Opportunities into NetSuite Quotes, POs, and Invoices using the Celigo integration magic.
🔹 Mapping Marvel: Performing Scheme Mapping after data migrations to ensure data flows seamlessly.
🔹 Customization Craftsman: Making configuration changes by customizing defaulted selections to align with our evolving business needs.
🔹 Testing and Deployment Maestro: Testing and deploying customizations from sandbox to production to keep our operations running smoothly.
🔹 Automation Virtuoso: Harnessing SuiteFlow to automate approvals, auto-populate fields, and streamline purchase request approvals.
🔹 User Empowerment: Creating technical how-to diagrams for end-users, empowering them to navigate our workflows like pros.
Are you ready to be a pivotal part of our vibrant, forward-thinking start-up in the heart of New York? If you're a creative problem solver, passionate about making work enjoyable and efficient, we want you on our team!
Apply now and become a key player in our journey to success. Join us in shaping the future of our dynamic start-up! 🌟