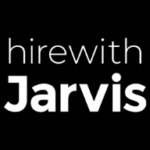 Website Hire With Jarvis - Miriam Einhorn
🚀 Operations Manager Wanted: Fuel Our Rocketship From $30M to $60M on Amazon FBA! 🚀
Hey there, Operations Maverick! 🌟 Are you ready to rocket-fuel a high-growth distribution company and soar through an ambitious $60M revenue milestone on Amazon FBA? We're an industry leader setting the ecommerce world ablaze from our launchpad in beautiful Pompano Beach. With a robust $30M revenue engine, we're geared to double that skyline to a whopping $60M next year. But, to thrust beyond the stratosphere, we need an Operations Maestro with Amazon FBA wizardry to captain our warehouse operations!
Your Mission, Should You Choose to Rocket With Us, Involves:
📈 Scaling Operations: Oversee, streamline, and supercharge our operations, ensuring our Amazon FBA warehouse gears are meshed, oiled, and roaring to tackle the exhilarating surge of orders as we jet towards $60M.
🌟 Building a Galactic Team Culture: Lead, motivate and mentor a stellar team, instilling a culture of excellence, accountability, and rocket-fueled ambition that matches the trajectory of our growth.
🔄 Driving Interstellar Improvements: Harness your FBA know-how to catapult processes and strategies into another galaxy, slashing costs while boosting efficiency and client gratification to the moon.
🛡 Seamless Amazon Compliance: Ensure meticulous adherence to Amazon's policies and regulations, shielding our esteemed seller reputation as we skyrocket in scale.
📊 Data-Driven Decision Making: Dive into data like a space probe, extracting groundbreaking insights that will steer strategy, propel improvements, and fuel our expedition to $60M and beyond!
Our launchpad is located in the vibrant heart of Pompano Beach, where the sun shines on ambitious talent ready to make ecommerce history. 🌴
We've tuned the engines, the countdown has begun… now, we need YOU at the helm of our operations to ignite the boosters towards uncharted revenue realms! 💥
With your mastery in Amazon FBA warehousing, the skies will part as we redefine ecommerce success. The ecommerce cosmos awaits, with endless horizons to explore and conquer!
Join us, become our Operations Manager, and let's etch this epic voyage into the annals of Amazon FBA legend!
Buckle up for the career odyssey of a lifetime, steering a company on a meteoric rise to Amazon marketplace supremacy. If your experience, passion, and FBA expertise are the fuel we need, we're eager to hear from you. Touchdown at our Operations Manager position now, and let's blaze a triumphant trail to that $60M milestone together! 🌌🚀