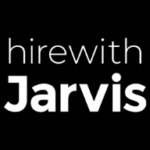 Website Hire With Jarvis - Bubbs Tienzo
The world's leading destination for short-form video. A Social media platform that is built to help imaginations thrive is experiencing massive growth and is looking for a Procurement Manager, Supply Chain & Logistics to join the team!
*This position is hybrid in Seattle, Washington 2-3 days a week. Open for locals and candidates who are willing to relocate in Seattle. Should be a US CItizen or a Permanent Resident/Green Card Holder.
Responsibilities:
Execute ongoing purchasing activities within assigned scope, drive the creation and oversee the implementation of communication plans, and develop implementation strategy, responsibility assignments and timeline
Demonstrate functional expertise in digital RFP (Request for Proposal), RFQ (Request for Quotation), RFI (Request for Information) standards and processes
Develop the logistical model for purchasing which will provide the competitive landed cost.
Requirements:
Minimum 5 years of relevant professional experience, with at least 3 years of direct procurement experience in the logistics industry
Experience in the logistics industry negotiating with small parcel carriers and warehouse fulfilment service providers.
Bachelor Degree in Accounting, Business, Supply Chain, Finance, or other relevant fields. Master's degree or MBA preferred
Compensation:
Very Generous and excellent base pay and compensation based on experience and skills.
Open for Bonus and other incentives
Personal Paid Time Offs, Sick Days, Holidays and Parental Leaves
Amazing Healthcare benefits – dental, vision, life, short & long disability, and more!
401K with Match