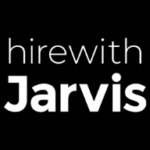 Website Hire With Jarvis - Alex Walker
Position: Project Manager – Microsoft Dynamics 365 F&O
Location: Tampa, Florida.
At our manufacturing business, we're driving innovation and transformation by implementing Microsoft Dynamics 365 Finance & Operations (F&O) across all our locations. As a Project Manager on our team, you'll play a pivotal role in shaping the future of our operations.
Why Join Our Manufacturing Team?
🏭 Industry Leader: We're not just any manufacturing company; we're a trailblazer in our field. Joining us means becoming part of a team dedicated to excellence and innovation.
🌐 National Footprint: With locations spanning the nation, you'll have the opportunity to collaborate with diverse teams and make a nationwide impact.
🚀 Cutting-Edge Technology: We're implementing Microsoft Dynamics 365 F&O, putting us at the forefront of technological advancement in manufacturing.
Your Role as a Project Manager:
As a Project Manager with us, you will spearhead one of the most significant transformations in our company's history. Here's what your journey with us will involve:
🔹 Project Leadership: You'll be the driving force behind the successful implementation of Microsoft Dynamics 365 F&O across all our locations. Your leadership will set the course for our future.
🔹 Stakeholder Collaboration: You'll work closely with cross-functional teams, ensuring alignment between business needs and project goals. Collaboration is key to our success.
🔹 Scope Management: You'll define and manage the project scope, ensuring that all project objectives are met on time and within budget.
🔹 Risk Mitigation: Identifying potential risks and implementing mitigation strategies will be second nature to you, ensuring a smooth project journey.
🔹 Resource Management: Efficiently allocate and manage project resources to maximize productivity and minimize disruptions.
🔹 Quality Assurance: Uphold the highest quality standards throughout the project, ensuring that Microsoft Dynamics 365 F&O is seamlessly integrated into our manufacturing processes.
🔹 Communication Champion: Keeping stakeholders informed and engaged will be a top priority. Your clear and effective communication will be the glue that holds our project together.
🔹 Timeline Adherence: Maintain a keen focus on project timelines and milestones, ensuring that our implementation stays on track.
🔹 Continuous Improvement: Encourage a culture of continuous improvement, where lessons learned are applied to future projects, making us even stronger.
Are you ready to join us on this exciting journey to transform our manufacturing business through the implementation of Microsoft Dynamics 365 F&O? If you're a proactive, results-driven Project Manager with a passion for driving change, we want to hear from you!
Apply now and become a pivotal player in our manufacturing evolution. Your next career move starts here. 🌟