Full Time
# 00224
$70000 - $90000 per annum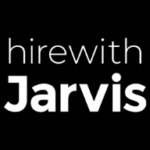 Website Hire With Jarvis - Gabe Dillon
Join an operations team where detail matters. A place where your knack for maintaining strong relationships and making strategic buying decisions fuels a company's promise to its customers.
 
The Role
 
* Work for a premier supplier of unique and innovative paper products, RELYCO, trusted by clients across all industries for over 30 years.
* Join a culture of giving back, with a focus on supporting local non-profit organizations.
* Enjoy a flexible work schedule and a casual work environment, with spontaneous catered breakfasts, lunches, snacks, and desserts.
* Participate in monthly contests, games, potlucks, and more, as part of the Fun Committee.
 
Responsibilities
 
* Purchase goods or services that meet the organization's quantity and quality expectations.
* Select suppliers based on cost, delivery, and quality of materials.
* Drive performance focusing on cost, on-time delivery, forecast accuracy, and inventory turns.
* Analyze market trends and make insightful buying decisions.
* Coordinate with 3rd Party warehouse locations to support customer requirements.
* Assist with inventory management and report on slow moving and obsolete inventory trends.
 
Requirements
 
* BS in Supply Chain, Business, Finance, or equivalent work experience.
* 3+ years buying experience
* Proficient with MRP/ERP software
* Advanced Microsoft Office experience
* Ability to source, manipulate, and report on large data amounts.
 
Benefits
 
* Comprehensive package includes health, dental, and vision insurance with an employer subsidy.
* 401K plan, employer-paid group term life insurance, short/long term disability coverage, Flexible Spending Account, and Health Savings Account.
* Earned time (vacation/personal leave) and paid holidays.
 
Step up your purchasing game with this exciting opportunity. Apply today!