Full Time
# 00730-1
$140000 - $185000 per annum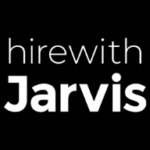 Website Hire With Jarvis - Kendall Mathiason
Working with a smaller sized government contracting agency that is looking to bring on a senior penetration tester to the team! 
This role is full-time, permanent and ONSITE in Orlando, FL! Relocation package available to candidates residing outside of Orlando! 
Required: 
– TS/SCI clearance 
– Experience penetration testing 
– Cybersecurity (red team/blue team) experience 
– One of the following certifications: CCNA, GCIH, CISM, Security+, CISSP, CISA, CASP+, CCNP, CISSP, GSLC, CCISO
Responsibilities:
– Identify, Exploit, and Assess specifically targetted systems as a threat actor.
– Will pose as enemy threat for exercizes that will emulate threat and capabilities
– Will work alongside and help aid developing tools used to perform Threat Emulation.
– Emulations that will test the Blue Teams abilities and effectiveness.
What's In It for You 
Health Benefits Program
Leadership Training
Career Professional Development
Tuition Reimbursement
401(k) with Company Matching
401(k) Annual Profit Sharing
Flexible Hours
Work/Life Balance
Rewards and Recognition
Parental Leave