Full Time
# 00439
$90000 - $120000 per annum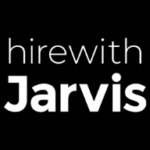 Website Hire With Jarvis - Sergio Salamanca
Job Title: Senior Syteline Programmer
Location: Remote in the US 
Job Type: Full-time
Job Summary: We are seeking a highly skilled and experienced Senior Syteline Programmer to join our talented IT team. As a Senior Syteline Programmer, you will play a key role in developing and maintaining Syteline ERP applications to support our business operations. You will collaborate with cross-functional teams to gather requirements, design and implement software solutions, and provide technical guidance to junior programmers. Your expertise in Syteline programming, customization, and system integration will be crucial in driving efficiency and maximizing the functionality of our ERP system.
Responsibilities:
Collaborate with business users and IT teams to gather and analyze requirements
Design, develop, and implement customized Syteline ERP solutions based on business needs
Write clean, efficient, and well-documented code using Syteline programming languages (e.g., T-SQL, Mongoose)
Customize and enhance Syteline system functionality through scripting, customization, and integration with other systems
Perform system testing and debugging to ensure software quality and resolve issues
Provide technical guidance and mentorship to junior programmers
Collaborate with cross-functional teams to ensure seamless integration of Syteline ERP applications with other business systems
Stay updated with the latest Syteline ERP functionalities, industry trends, and best practices
Qualifications:
Bachelor's degree in Computer Science, Information Systems, or a related field
Extensive experience (5+ years) as a Syteline Programmer or similar role
In-depth knowledge of Syteline ERP system and its modules
Strong proficiency in Syteline programming languages, such as T-SQL and Mongoose
Experience in Syteline customization, scripting, and system integration
Solid understanding of relational databases and SQL queries
Strong problem-solving and analytical skills
Excellent communication and interpersonal skills
Ability to work effectively in a team environment and independently
Relevant certifications in Syteline ERP programming is a plus
If you are a highly skilled and experienced Syteline Programmer looking for an exciting opportunity to contribute to the optimization of our ERP system, we encourage you to apply. Join our team and be part of our mission to deliver innovative solutions that drive operational efficiency and business growth.
To apply, please submit your resume and a cover letter detailing your relevant experience and accomplishments in Syteline programming. We look forward to reviewing your application.