Full Time
# 00286
$0 - $140000 per annum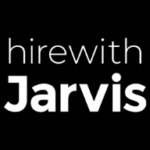 Website Hire With Jarvis - Gina Stephenson
Job Title: Ecommerce Solutions Architect
Seeking a skilled eCommerce Solutions Architect. You'll specialize in delivering innovative eCommerce solutions across various like-platforms, including Magento, BigCommerce, Shopify, and more.
Responsibilities:
Architect and implement scalable ecommerce solutions, specializing in Magento, BigCommerce, Shopify, and other platforms.
Collaborate with clients to understand their business goals and translate them into technical requirements.
Design custom modules, integrations, and optimize performance.
Provide technical guidance to development teams and ensure adherence to industry standards.
Stay updated with ecommerce trends and recommend improvements.
Requirements:
Min. 5 years architecting eCommerce solutions, focusing on Magento, BigCommerce, Shopify, and other platforms.
Strong knowledge of ecommerce standards, best practices, and emerging trends.
Proficiency in custom module development and third-party integrations.
Familiarity with front-end technologies and responsive design.
Bachelor's or Master's degree in Computer Science or related field preferred