Full Time
# 00734
$50000 - $80000 per annum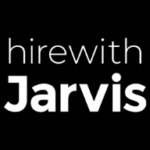 Website Hire With Jarvis - Jenna Sanders
Job Title: Staff Accountant
Location: Chicago, Illinois (Fully In Office)
Job Type: Full-Time
Company Overview: We are a well-established construction company in Chicago, dedicated to delivering high-quality projects across various industries. We are currently seeking a motivated and detail-oriented Staff Accountant to join our finance team and contribute to our continued growth and success.
Position Overview: As a Staff Accountant, you will play a pivotal role in our financial operations. You will be responsible for maintaining accurate financial records, ensuring compliance with accounting standards, and supporting the finance team in various accounting tasks.
Key Responsibilities:
Financial Record Keeping: Maintain and update financial records, including accounts payable and receivable, expense reports, and general ledger entries.
Reconciliation: Perform regular bank and account reconciliations to ensure accuracy and identify discrepancies.
Invoicing: Prepare and process invoices, ensuring they are accurate and sent in a timely manner.
Expense Management: Monitor and review employee expense reports, ensuring compliance with company policies.
Financial Analysis: Assist in financial analysis and reporting, including budget vs. actual analysis and variance analysis.
Month-End Closing: Participate in the month-end closing process, including journal entries and financial statement preparation.
Compliance: Ensure compliance with all relevant accounting standards and regulations.
Documentation: Maintain organized and up-to-date financial documentation for audit purposes.
Ad-Hoc Tasks: Support the finance team with various ad-hoc tasks and projects as needed.
Qualifications:
Bachelor's degree in Accounting, Finance, or a related field.
2+ years of experience in accounting or finance roles, preferably in the construction industry.
Strong understanding of accounting principles and practices.
Proficiency in accounting software and Microsoft Excel.
Excellent attention to detail and organizational skills.
Strong communication and teamwork skills.
Benefits:
Competitive salary based on experience.
Health, dental, and vision insurance.
401(k) retirement plan with company match.
Opportunities for career advancement.
A collaborative and supportive work environment.
If you're interested in learning more, apply today!