Full Time
# 00438
$100000 - $200000 per annum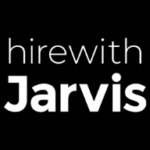 Website Hire With Jarvis - Sergio Salamanca
Job Title: Syteline ERP Consultant
Location: Remote in the US 
Job Type: Full-time
Job Summary: We are seeking an experienced Syteline ERP Consultant to join our client's dynamic team. As a Syteline ERP Consultant, you will play a vital role in implementing and optimizing Syteline ERP software solutions for our clients. You will work closely with our clients to understand their business processes, gather requirements, configure the Syteline ERP system, and provide training and support. Your expertise in Syteline ERP implementation, customization, and integration will be crucial in ensuring the successful deployment and utilization of the system.
Responsibilities:
Collaborate with clients to understand their business processes and requirements
Conduct system analysis and gap analysis to identify areas for improvement
Configure and customize the Syteline ERP system to meet client's specific needs
Conduct end-user training sessions and provide ongoing support and guidance
Collaborate with cross-functional teams to ensure seamless integration with other systems
Conduct system testing and troubleshooting to resolve issues
Stay up-to-date with the latest Syteline ERP functionalities and industry trends
Qualifications:
Bachelor's degree in Computer Science, Information Systems, or a related field
Proven experience as a Syteline ERP Consultant or similar role
Strong knowledge of Syteline ERP system and its modules
Experience in system implementation, configuration, and customization
Proficiency in SQL and report writing tools
Excellent analytical and problem-solving skills
Strong communication and interpersonal skills
Ability to work effectively in a team environment and independently
Relevant certifications in Syteline ERP is a plus
If you are a dedicated and skilled Syteline ERP Consultant looking for an exciting opportunity to work with diverse clients and contribute to their success, we encourage you to apply. Join the team and be part of the mission to deliver innovative ERP solutions that drive operational efficiency and growth.