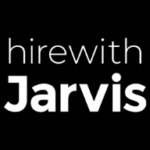 Website Hire With Jarvis - Charmaine Luna
Hybrid Job Opportunity for an for an Emerging Wireless Semiconductor Company
We are currently looking for an "Technical Lead of Analog ASIC Development" responsible for leading a team of 5+ RF and Analog ASIC Engineers and Scientists in the product development life cycle of wireless ASICs and SoCs that are used in range of products such as mice, audio headsets, speakers, proximity detection, ranging and IoT.
This is a Hybrid role in Montreal, CA (if you are in Montreal area, you must be willing to work 3x onsite & 2 days remotely, if you are in Ottawa you must be willing to come onsite once a week or every two weeks)
The Perks:
Group insurance from day one.
Employee stock option plan.
Hybrid work and flexible hours to balance work/personal life.
In addition to vacation, sick leave and holidays, offers additional days off.
Required skills:
Master's or PhD in Electrical Engineering or equivalent.
10 years management experience in ASIC Development, SoC and/or Silicon Development with significant hands-on development experience.
Solid Experience in being part of the development of CMOS mixed-signal or RF ASICs with significant hands-on experience in Architecture.
Experience in Cadence or Synopsys analog design flow.
Familiarity with silicon qualification.
Familiarity with ASIC Back-end processes.
If you are interested to discuss further please message me directly on LinkedIn for the full job description.
You can also find my contact details below:
c.luna@hirewithjarvis.com
(646) 776-5708