Full Time
# 00628
$70000 - $90000 per annum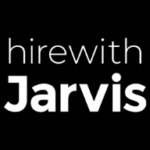 Website Hire With Jarvis - Sergio Salamanca
Job Overview: We are seeking a dynamic and results-driven Infor ERP Sales Professional to join our team. In this role, you will be responsible for promoting and selling Infor ERP (Enterprise Resource Planning) solutions to potential clients, primarily within the Manufacturing sector. You will leverage your expertise in ERP software to understand client needs, develop tailored solutions, and build lasting relationships with key stakeholders. This position offers an exciting opportunity to contribute to our growth and success in the ERP software market.
Key Responsibilities:
Client Relationship Management:

Identify and target potential clients within the [industry/sector] sector.
Build and maintain strong relationships with existing and potential clients.
Act as a trusted advisor to clients, understanding their business challenges and goals.

Solution Consultation:

Conduct in-depth assessments of client needs and requirements.
Collaborate with the technical team to develop customized Infor ERP solutions.
Present and demonstrate Infor ERP software solutions to clients, highlighting their benefits and ROI.

Sales Strategy:

Develop and execute a strategic sales plan to achieve and exceed sales targets.
Identify opportunities for upselling and cross-selling Infor ERP modules and services.
Stay informed about industry trends and competitors to adapt sales strategies accordingly.

Negotiation and Closing:

Prepare and present compelling proposals and contracts.
Lead negotiations, overcome objections, and close deals effectively.
Ensure smooth transition to implementation and customer success teams post-sale.

Sales Pipeline Management:

Maintain a well-organized sales pipeline, tracking leads, opportunities, and activities.
Provide regular sales forecasts and reports to management.
Qualifications:
Bachelor's degree in Business, Sales, or a related field (MBA is a plus).
Proven track record of successful Infor ERP sales or related enterprise software sales.
Strong understanding of ERP software and its applications.
Excellent communication and presentation skills.
Ability to work independently and as part of a team.
Results-oriented with a focus on exceeding sales targets.
Strong negotiation and closing skills.
Familiarity with CRM software (e.g., Salesforce) is a plus.