Eddie Spradley
Magento Practice Leader
at Gorilla Group
Jarvis were an outstanding resource during my career transition. Not only did they bring the best opportunities to the table, they also coached, mentored, and communicated like I've never experienced from a recruiter before.
While others called to see if they could submit me to a client and disappear, Jarvis took a more personal approach and worked as a partner, rather than a money hungry head hunter.
Sneha Nair
Account Executive
at Laika
I had a great experience with Jarvis. They effectively lined up an opportunity to match everything I wanted within my next career opportunity and were helpful throughout every step of the recruitment process. Their communication was prompt and straightforward. I would highly recommend Jarvis!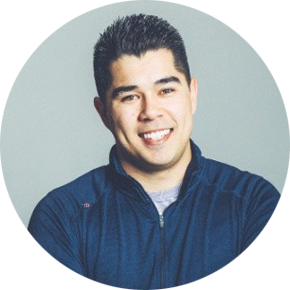 Devyn Bartell
Senior Web Developer
at Rhone
Jarvis are the best recruitment company I have ever worked with! They gave me a call to let me know about a great position that fit my exact needs, and were very knowledgeable about what the company were looking for. Jarvis helped me with my resume and gave me pointers on how to be a better candidate. They called me frequently to give me updates with the employers and helped me every step of the way. Jarvis helped me land the job; I can't recommend them enough.
Gilberto Velez
Senior Software Developer
at Kings & Partners
I had the pleasure of working with Jarvis to secure a new software position that elevated my career with regards to both compensation and role as a developer. Jarvis's ability to understand individual talent and connect software developers with potential employers is unlike any I've seen. They are eager to ensure that both the developers and companies they work with, complete the hire process with great satisfaction.
Michael Khoury
Senior Vice President
at Dropthought
Jarvis have a great understanding of the SaaS market and the roles within! Jarvis are separated from other recruitment firms by their genuine interest to build strong relationships!
Em Wells
Project Manager
at EWJ Consulting
Jarvis are one of the few recruitment companies I've encountered that build lasting relationships and will always take time to follow up and check in with you. Jarvis always know how to find the right people and fill the needs for any eCommerce company.
Alyssa Finn
Customer Success Partner
at Data Impact
I highly recommend working with Jarvis if you are exploring new career opportunities. Jarvis were fantastic to partner with and made sure that I was kept in the loop every step of the way. They made sure to advocate for me in regards to what I needed to be successful within a new role, and made sure I clearly understood all expectations from the company. I do not have enough good things to say about working with Jarvis!
Pete Petrovich
Sr Account Executive
Jarvis were great during my search for a new opportunity. They were completely invested and cared deeply during the whole process. Jarvis took the time to understood where I was within my career and pitched this great to the prospective employer. I strongly recommend Jarvis.