Full Time
# 00304
$125000 - $200000 per annum


Benefits: Full Benefits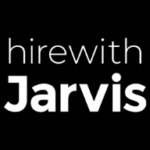 Website Hire With Jarvis - Sergio Salamanca
Job Title: ERP Syteline Software Manager
Location: Remote
Permanent/Fulltime
We are currently seeking an experienced ERP Syteline Software Manager to join our client's team. If you have a proven track record in managing and optimizing ERP systems, specifically Syteline, we want to hear from you.
Responsibilities:
Oversee the implementation, customization, and ongoing management of the ERP Syteline software platform.
Collaborate with cross-functional teams to align the ERP system with business objectives.
Manage configuration, integration, and enhancement of Syteline modules.
Ensure system performance through upgrades, patches, and maintenance.
Provide training and support to end-users.
Requirements:
Strong experience as an ERP Syteline Software Manager, with expertise in Infor Syteline's architecture and modules.
Proficiency in ERP implementation methodologies and project management.
Solid problem-solving skills and ability to translate business processes into technical solutions.
Excellent communication and leadership abilities.
Ability to handle multiple projects and meet deadlines.
Join our team and play a key role in managing and optimizing our ERP Syteline software.