Full Time
# 00078
$75000 - $100000 per annum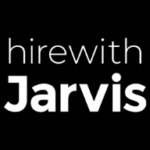 Website Hire With Jarvis - Alex Corvaia
Job ID:
Our client is seeking a motivated apparel professional with a minimum of three years of sales experience for the role. This position plays a vital role in the division's success. The ideal candidate should possess strong business acumen to navigate the company's dynamic and high-pressure environment. They should also be collaborative and forward-thinking, capable of managing existing accounts and identifying new ones. The Account Executive should be self-directed and able to leverage their skills to optimize account management and business development within the division.
Responsibilities
Enhance and fortify the relationships with independent jewelers and casinos clientele.
Expand the sales territory by identifying new accounts and developing them.
Execute and oversee the development of sales strategy in the assigned territory independently.
Create wholesale projections and establish and track annual sales plans.
Attain sales targets on a quarterly and annual basis.
Supervise the profitability of all accounts.
Conduct market competition analysis; engage in competitive shopping.
Process orders and collaborate with customer service to ensure accurate entry and end-to-end shipping of all orders.
Qualifications
Luxury Timepiece experience is a plus
3+ years in a related apparel Sales or Account Executive role
Ability to travel frequently
Strong proficiency with Excel: pivot table, V-lookup, SUM IF, etc
Demonstrate a professional and client-facing demeanor with courtesy.
Excellent negotiating and presentation skills required
Self-motivated, independent and driven