Full Time
# 00948-1
$55000 - $65000 per annum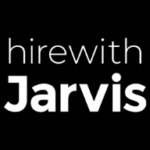 Website Hire With Jarvis - Adam Hylton
Job Title: Accounts Payable Associate (Full Time)
Company Description: A dynamic excavation company nestled in the heart of Vancouver, Washington is on the lookout for a dedicated Accounts Payable Associate to join our close-knit team. As a family-owned and operated construction company, we value the ethos of hard work and aim to provide a familial work environment for our employees.
Primary Responsibilities:
Manage heavy Accounts Payable workload, processing approximately 400 invoices per week (may increase during peak seasons).
Match invoices to relevant backup and quotes.
Execute weekly check runs and maintain vendor relationships.
Reconcile over 20 credit cards on a weekly and monthly basis.
Process monthly recurring payables, complete credit applications, and manage invoices on hold report.
Track sales tax, handle monthly vendor statements, process EFTs, and reconcile petty cash.
Additional Responsibilities:
Act as a Receptionist, welcoming guests and answering phone calls.
Manage incoming and outgoing mail, order office supplies, and maintain the appearance of the front desk, reception area, break room, and conference room.
Run company errands as needed.
Prioritize customer service as a key aspect of the role.
Preferred Qualifications:
Two years of Accounts Payable experience (preferred but not required).
Familiarity with construction office or related accounting experience.
Proficiency with a PC running Windows 10, including advanced skills in Excel, other Microsoft Office products, and 10-key by touch.
Ability to multitask, meet deadlines, and excellent interpersonal communication skills.
Highly organized and detail-oriented critical thinker with the capacity to see tasks through from start to finish.
Reporting Structure: This position will report directly to our Controller.
Work Schedule:
Monday-Friday, 8:00 am to 4:30 pm.
Ideal candidate available for 40-45 hours per week, with flexibility to accommodate personal schedules.
Remote Work: This position does not offer remote work options.
Benefits: We provide a comprehensive benefits package, including medical, dental, vision, paid holidays, 401K, vacation, and sick leave.
Qualifications:
High school diploma.
Valid driver's license and proof of automobile insurance.
Ability to pass a complete background, reference, and credit check.
Completion of pre-employment drug screening, with random testing throughout employment.
Application Details:
Nonunion position.
Resumes and applications will be kept on file for 12 months.
Equal opportunity employer.
To apply, please submit your resume through the online job portal or application link associated with this posting!