Full Time
# 00683
$0 - $100000 per annum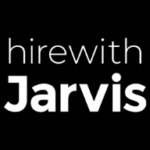 Website Hire With Jarvis - Rebeca Frisk
Accounts Receivable Coordinator Role – Onsite in White Plains, New York – Accounts Receivable experience required!

We have a rewarding opportunity for an experienced Accounts Receivable and Payroll Accountant with a well-established company based in the White Plains, New York area. In this role, you'll primarily focus on Accounts Receivable responsibilities while also handling Weekly Payroll Processing.
Here's what you can expect:
Responsibilities: Accounts Receivable
Manage cash receipts and AR customer ledger.
Process customer refunds and address outstanding balances.
Provide customer service related to AR.
Prepare periodic reports and drive process improvements.
Proficiency in Microsoft Excel is essential.
Responsibilities: Payroll
Ensure accurate and timely employee payments.
Process weekly payroll and create necessary reports.
Handle approvals for time-off requests.
Utilize Payroll processing software and Excel effectively.
Experience/Requirements
8+ years of accounts receivable experience.
4+ years of payroll experience.
Strong communication skills.
Detail-oriented and proactive.
Proficient in Microsoft Excel.
Desire for continuous learning.