Full Time
# 00931
$80000 - $110000 per annum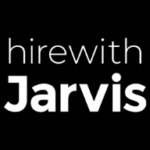 Website Hire With Jarvis - Alex Walker
As an Alliances Manager, you'll be at the forefront of business expansion, driving growth through the negotiation of partnership agreements and orchestrating collaborative marketing and sales initiatives with cross-functional teams. Managing existing alliances will be a key focus, ensuring partner satisfaction and fostering mutual revenue growth. Success in this role hinges on exceptional communication, relationship-building skills, and a keen understanding of the go-to-market opportunities for our partners.
Responsibilities:
Foster robust relationships with strategic alliance partners, with a primary focus on Salesforce and other technology partners in the Salesforce Ecosystem.
Negotiate and oversee partnership agreements, ensuring terms are mutually beneficial and the successful execution of joint initiatives.
Plan and execute brand awareness and pipeline-generating events.
Collaborate with internal stakeholders, such as sales, marketing, and product teams, to formulate and implement joint go-to-market strategies.
Monitor and analyze partnership performance, assessing key metrics and identifying areas for improvement and expansion.
Drive partner enablement activities, including training sessions and resource support, ensuring partners are well-equipped to effectively promote and sell Natterbox's solutions.
Stay abreast of industry trends, competitor activities, and market dynamics to identify potential partnership opportunities and maintain a competitive edge.
Requirements:
Essential:
2-4 years of Software Sales Experience.
Self-motivated and results-oriented, with a proven ability to meet and exceed goals.
Strong vision, creativity, and continuous curiosity within the technology industry.
Proven history of managing through influence at all organizational levels.
Confident and succinct presentation style.
Demonstrable experience in organizing and running in-person events.
Ability to collaborate effectively with cross-functional teams and build consensus in a matrixed organization.
Strong analytical and problem-solving skills, with the ability to translate data into actionable insights.