Full Time
# 00090
$90000 - $100000 per annum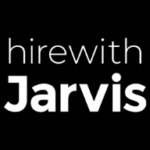 Website Hire With Jarvis - Alex Corvaia
Job ID:
Our client, a leading manufacturing company Specializing in selling products on Amazon, is seeking a talented and creative Graphic Designer to join their growing team. As an Amazon Graphics Design Manager you will be responsible for creating high-quality visual content for Amazon's online marketplace. You will be responsible for designing graphics that effectively convey product features and benefits, as well as the brand's identity. You will work closely with the Co-founder and other internal teams to create engaging visuals that help drive sales and enhance the customer experience.
Responsibilities:
Design and optimize product packaging, labels, and inserts to maximize visual appeal and brand recognition.
Maintain brand consistency across all design elements, adhering to established style guidelines and brand identity.
Collaborate with founders to create visually appealing graphics, images, and banners for Amazon product listings, brand stores, and promotional campaigns.
Desired Skills:
Bachelor's degree in Graphic Design, Visual Communication, or a related field.
A strong portfolio demonstrating your expertise in graphic design, with a focus on Amazon A+ Content
Solid understanding of design principles, typography, color theory, and layout composition.
Familiarity with the Amazon marketplace and e-commerce industry trends
Detail-oriented mindset with the ability to deliver pixel-perfect designs.
Any photography experience is a plus