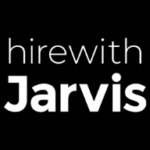 Website Hire With Jarvis - Michael Tavani
🚀 Join the Top-Tier of E-Commerce: Be Our Next Amazon PPC Maestro! 🚀
🌟 Company Snapshot:
Based in the artistic heart of Brooklyn, we're a skyrocketing e-commerce enterprise that just celebrated a monumental milestone – surpassing $200 million in Amazon revenue! With our growth trajectory pointed skyward, we are on the lookout for a mastermind in Amazon PPC management to join our dynamic team. Could that be you?
📌 Key Responsibilities:
✅ Strategize and launch campaigns for fresh items.
✅ Dive deep into keyword and competitor analysis (we're powered by Helium10).
✅ Refine and optimize ongoing campaigns to maintain profitability while boosting efficiency.
✅ Regularly hit and exceed ACoS and sales benchmarks.
✅ Analyze vast data sets to pinpoint golden opportunities for expansion and growth.
🔍 What We're Seeking:
🎯 Experience: A solid 1-2 years or more under your belt, managing Amazon campaigns.
🎯 Expertise: Full familiarity with all Amazon ad types. A guru in tweaking budgets & bids.
🎯 Research Acumen: Proficient in ASIN & keyword research.
🎯 Data Analysis: A knack for navigating and decoding large datasets, converting them into actionable insights.
🎁 Why Join Us?
💡 Be a part of a rapidly expanding enterprise with roots in Brooklyn's vibrant culture.
💡 Play a pivotal role in steering the company's direction with your expertise.
💡 Collaborate with a passionate team that values innovation, growth, and fun.