Full Time
# 00717
$70000 - $90000 per annum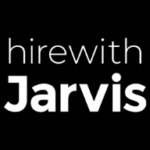 Website Hire With Jarvis - Urszula Kozlowski
Jarvis is currently working with a market-leading software company based in Green Bay, WI. They are looking to on-board a Business Development Representative to join their growing team!
As a Business Development Representative, you will play a pivotal role in driving revenue growth by identifying and qualifying potential customers. This role requires a deep understanding of ERP and SaaS solutions, as well as a proven track record in sales. You will be responsible for generating and nurturing leads, conducting outreach, and establishing initial relationships with prospective clients.
Key Responsibilities:
Conduct thorough research to identify and target potential customers within the ERP and SaaS market.
Initiate outbound communication through various channels (email, phone, social media) to engage and qualify leads.
Collaborate closely with the sales team to pass on qualified leads for further engagement.
Maintain accurate and up-to-date records of lead interactions in the CRM system.
Monitor and report on key performance metrics related to lead generation and qualification.
Stay informed about industry trends, competitor activities, and market dynamics to enhance outreach strategies.
Qualifications:
Bachelor's degree in Business, Marketing, or a related field.
Proven experience in ERP or SaaS sales, with a track record of meeting or exceeding targets.
Strong knowledge of ERP systems or SaaS solutions.
Excellent communication and interpersonal skills, with the ability to build rapport quickly.
Results-driven mindset with a focus on achieving and surpassing sales goals.
Familiarity with CRM software and lead tracking systems.
Ability to adapt to a fast-paced, dynamic environment.
Benefits:
Competitive salary and uncapped commission structure.
Comprehensive health, dental, and vision insurance plans.
401(k) retirement plan with employer matching.
Opportunities for career advancement and professional development.
Collaborative and inclusive work environment.