Full Time
# 00692
$130000 - $150000 per annum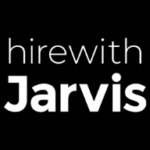 Website Hire With Jarvis - Rebeca Frisk
Position: Chief Financial Officer (CFO)

Location: Chicago, IL

Type: Full-Time

We're not just offering a job; we're unveiling an opportunity for financial visionaries to lead the charge in the dynamic world of construction. With a commanding salary up to $150k, exceptional benefits, and a crystal-clear path to shape our financial destiny, your future is nothing short of extraordinary.

Role Overview: Calling all financial leaders with a proven track record! Join us and pioneer a new era in construction finance as our Chief Financial Officer (CFO). Your mission? To steer the ship in accounting mastery, conquer financial complexities, and commandeer payroll and QuickBooks like a financial legend.

Responsibilities:
Embark on a financial odyssey with your mastery of all things accounting.
Commandeer financial strategies with precision and finesse.
Navigate intricate financial landscapes with QuickBooks as your trusted navigator.
Collaborate hand in hand with our financial team to ensure seamless operations.
Uphold unwavering compliance with financial standards and company policies.
Continue your reign as the guru of payroll and benefits – because we know you can.
Requirements:
QuickBooks is your ultimate tool for financial mastery.
Construction background.
Your analytical prowess rivals the greatest financial minds.
Communication is your secret weapon, whether navigating solo or leading a financial fleet.
You possess an unquenchable drive to lead the financial charge.
What We Offer:
A competitive compensation package, tailored to your expertise.
A leading role in a modular construction company ascending to new heights.
Join a supportive and collaborative work environment where your financial leadership fuels our success.