Full Time
# 00739
$700000 - $900000 per annum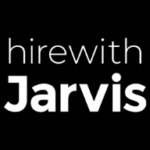 Website Hire With Jarvis - Jenna Sanders
Job Title: Accountant
Location: Chicago, IL (fully in-office)

Company Overview: Join a established construction company located in the heart of Chicago, known for its collaborative and employee-focused work environment. We are seeking an experienced Accountant to join our dynamic team. If you have a strong background in accounting, particularly in construction or job-shop accounting, along with excellent Excel skills and Sage ERP experience, we'd love to hear from you.
Responsibilities:
Prepare monthly journal entries to accurately reflect financial transactions.
Reconcile balance sheet accounts to ensure accuracy and completeness.
Analyze income statement accounts to provide insights into financial performance.
Assign job numbers and enter job budgets to track project-specific finances.
Assist in the annual budgeting process to support financial planning.
Collaborate with auditors during annual audits to facilitate a smooth process.
Issue purchase orders to maintain efficient procurement processes.
Ensure compliance with certified payroll reporting requirements.
Cross-train in critical departmental tasks to enhance versatility.
Qualifications:
Bachelor's degree in Accounting or related field.
4+ years of accounting experience, preferably in construction or job-shop accounting.
Proficiency in Microsoft Excel.
Experience with Sage ERP (highly preferred).
Strong analytical and problem-solving skills.
Excellent communication and interpersonal skills.
Detail-oriented with a commitment to accuracy.
Ability to work independently and as part of a team.
Benefits:
401(k) retirement plan.
Generous 401(k) matching program.
Commuter Plan to assist with transportation costs.
Dental insurance for comprehensive dental care.
Disability insurance for financial security in unforeseen circumstances.
Health insurance to cover medical expenses.
Life insurance for added peace of mind.
Paid time off to promote work-life balance.
Vision insurance for eye care needs.
Join our team and be a part of a company that values its employees and fosters a collaborative work environment. If you meet the qualifications and are excited about this opportunity, we encourage you to apply today.