Full Time
# 00253
$150000 per annum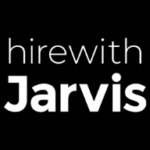 Website Hire With Jarvis - Austin Evans
Exciting Director of Ecommerce Position Available!
Competitive Salary w/ Bonus Opportunity!
Competitive Benefits!
Job Role Day-to-Day:
This role works closely with the CEO and owns the opportunity to Drive all Digital Revenue, and would manage and own all ad spend, organic social and merchandising, and would oversee a team of 5-6 direct reports.
Requirements:
-Extensive background in Marketing as well as E-Commerce
-Experience leading and managing eCommerce teams
Skills:
-Ecommerce email strategist
-merchandiser
-social media marketing
-coding
-CRM
-Planning/Budgeting
Please apply ASAP if you are interested!