Contract
# 00910
$130000 - $150000 per annum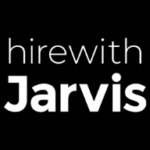 Website Hire With Jarvis - Alex Walker
EDI Manager – D365 F&O
 
As the Electronic Data Interchange (EDI) Manager you'll play a pivotal role in EDI Management and Vendor collaboration. This role requires F&O/SCM experience..
 
Skills & Qualifications:
Proficient in D365 F&O.
Food and beverage industry exposure is advantageous.
Over five years of hands-on experience with EDI and related mapping tools.
Strong understanding of business processes and systems, particularly in Order-to-Cash and Pay-to-Procure.
Skilled in utilizing third-party EDI applications.
Demonstrated creative problem-solving abilities for designing systems that cater to individual client needs.
Capable of working independently and collaboratively within a team.
 
Responsibilities:
Manage and prioritize EDI document exceptions to guarantee their timely delivery to designated business applications.
Provide support for exceptions in third-party marketplace hubs to ensure the smooth functioning of EDI processes.
Identify, communicate, and resolve recurring issues by utilizing map break/fix methods and initiating necessary application changes.
Offer guidance and educational support to business users, imparting knowledge on EDI guidelines and capabilities.
Facilitate the onboarding process for new documents as directed by the Manager.
Collaborate with IT Applications for comprehensive testing of changes to existing and new EDI interfaces.
Respond promptly to support requests and alerts received via email.
Actively participate in group planning and development activities.
Fulfill additional duties as assigned.
Leverage your expertise in utilizing SPS Commerce or TrueCommerce tools for EDI, a crucial aspect of the role.
 
Whether you're a seasoned pro or just starting with Dynamics 365, join our group: https://www.linkedin.com/groups/2836241/ this is your space to connect, learn, and grow.