Full Time
# 00747
$100000 - $150000 per annum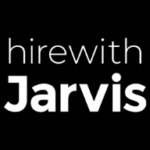 Website Hire With Jarvis - Urszula Kozlowski
Remote Syteline ERP Project Manager Opportunity! 
About:

We are a leading player in the ERP space, driving seamless implementations and upgrades. Our commitment to excellence has earned us a reputation for delivering projects on time, within scope, and under budget. Join us on the forefront of Syteline ERP innovation.
Role Summary:

As the Syteline ERP Project Manager, you'll spearhead the planning, execution, and closure of ERP projects, ensuring they align with our client's goals. Your role is pivotal in fostering a dynamic project environment that drives success.
Responsibilities:
Define project scope, goals, and objectives in collaboration with clients and internal stakeholders.
Coordinate resource allocation for engagements, ensuring the right skillsets are matched with client requests.
Provide timely, responsive support to clients via phone, email, and other channels.
Proactively plan, schedule, and monitor project activities for seamless delivery.
Streamline task management and efficiently redirect support requests to the appropriate channels.
Establish and manage client expectations, ensuring alignment throughout the project.
Conduct post-implementation follow-ups, ensuring client satisfaction and addressing any concerns.
Requirements:
Bachelor's Degree or equivalent work experience.
5+ years of project management experience, with a track record of delivering complex ERP projects.
4+ years of manufacturing ERP software experience.
Syteline experience required.
Skills and Abilities:
Proficiency in ERP applications (e.g., SyteLine/CloudSuite Industrial).
Strong problem-solving skills and attention to detail.
Executive-level communication and presentation abilities.
Expertise in Microsoft Office suite (Word, Excel, PowerPoint, Outlook, Teams, and Project).
Analytical and critical thinking skills, coupled with a deadline-oriented mindset.
Additional Information:
This is a remote position with up to 35% domestic travel required.
Must be a U.S. Citizen or Permanent Resident.