Full Time
# 00290
$0 - $95000 per annum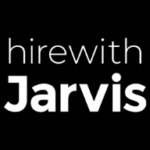 Website Hire With Jarvis - Gina Stephenson
Job Title: IBM iSeries Systems Engineer
*This position is on-site in Reading, PA*
As an IBM iSeries Systems Engineer, you will be a self-starter who installs, configures, and supports IBM hardware and software infrastructure. You'll enhance system stability, performance, and security, while monitoring and troubleshooting issues. Also, accurately document customer information and manage ticket queues for timely incident resolution. Proactively resolving recurring incidents, you'll contribute to process improvement and knowledge documentation.
Responsibilities:
Install, configure, and support IBM iSeries systems hardware and software infrastructure.
Improve system stability, performance, and security while monitoring system health.
Proactively identify and address recurring incidents, participate in process improvement, and contribute to knowledge documentation.
Deploy best practices, maintain system performance, and perform upgrades.
Support end users, system jobs, and printer functions.
Ensure system backups and maintain system availability and disaster recovery readiness.
Manage vendor relationships and evaluate third-party system applications.
Gather requirements, design, and deploy server-based solutions.
Participate in after-hours support and various technology platforms.
Consult and assist with solution design and architecture.
Requirements:
Strong expertise in IBM iSeries server requirements, operating systems, and related support platforms/applications.
Understanding of IP networking and OSI model.
Min 5 years of experience in a similar role.
Self-starter
Physical Demands:
Frequently required to stand; walk; use hands to finger, handle or feel; and reach with hands and arms. 
Handling of equipment of varying size and weights. (Lifting and installing of equipment on racks with some cabling)