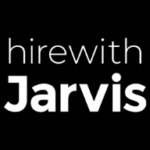 Website Hire With Jarvis - Gina Stephenson
*must be authorized to work in the U.S.*
One of the world's largest manufacturer's (in this specific field) are looking for an experienced IT Project Manager to join their team!
With employee retention and longevity averaging 5+ years, this company is looking for someone who is ready and willing to join a team and stay for the long-run.
Here are some details:
Required Skills
Project Management Professional (PMP) is required
Bachelors degree in engineering, project management, business or other is preferred.
Experience in project management (IT project experience is a plus)
Ability to lead project teams of various sizes and see them through to completion.
Understanding of project management methodologies.
2+ years experience working as IT/Technical Project Manager
Knowledge of project management processes, such as Scrum and Agile
Essential Duties/Accountabilities
Coordinate with cross-department team members to ensure all parties are on track with project requirements, deadlines, and schedules.
Develop project plans that identify resource and budgetary needs
Host project meetings at least once a week with team and managers
Coordinate with vendors and suppliers as needed
Submit project deliverables and ensure they adhere to quality standards.
Prepare status reports by gathering, analyzing, and summarizing relevant information.
Facilitate change requests to ensure all parties are informed of the impacts on schedule and budget.
Coordinate the development of user manuals, training materials, and other documents as needed to ensure successful project implementations.
Managing customer satisfaction within the project period.
Conduct post-project evaluation and identify successful and unsuccessful project elements
If you're interested and fit the requirements, please apply!