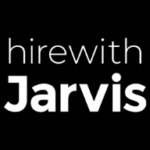 Website Hire With Jarvis - Kevin Jarvis
Job Title: Recruitment Agency Recruiter for USA Market

Location: LATAM (Remote)

Position Type: Full-Time

Salary: $800 – $1,500/month USD + Huge success bonus opportunity!
(Paid as a Contractor)

Who You Need to Be:

Got a no-excuses mindset? Thrive in a fast-paced environment? We want you. We're not just filling jobs. We're creating greatness.

What You'll Do:
Candidate Sourcing: Scout and screen. Place top talent. You're not just recruiting; you're building futures.
Lead Generation: Source potential clients. Add key decision-maker info to our CRM. Pique interest.
Sales Hand-Off: Transition warm leads to our Sales Director for closing. Seamless. Effective.
Qualifications:
3+ years in a recruiting role.
Proven track record in candidate acquisition.
Exceptional English communication.
Strong positive attitude and a no-excuses mindset. Non-negotiable.
Why Us:
$800 – $1500 USD a month (paid as a contractor) and bonuses.
Dynamic trust-based work environment.
Professional growth. Rise through the ranks.
How to Apply:
Send your resume and if you wish a cover letter detailing why you're the fit. Make it compelling. Make it you.
If you're about excellence, we want you. Join us. Make an impact. #TheRightPeople #TheRightSeats #TheRightTime