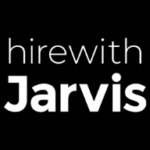 Website Hire With Jarvis - Amy Cobb
Job Responsibilities:
Act as a subject matter expert in Identity and Access Management (IAM), specializing in SailPoint IdentityIQ.
Assist in developing engineering, operational, and developmental support for next-generation IAM solutions.
Implement modern authentication solutions using SAML, OAuth 2.0, and OIDC.
Review and design new IAM solutions to select and operationalize appropriate controls and tools.
Establish and maintain a multi-year IT strategy focused on continuous improvement for enterprise identity and access management.
Ensure IT solutions meet security, availability, capacity, resiliency, and performance requirements, reducing overall support costs.
Foster effective partnerships with teams, vendors, managers, leaders, and stakeholders.
Understand business needs and recommend technology solutions.
Required Skills and Experiences:
8+ years of engineering experience in IAM.
5+ years hands-on experience with on-premise deployment of SailPoint IdentityIQ.
Expertise in implementing IAM business rules in SailPoint IIQ, including access approval workflows.
Proficiency in developing customized workflows, forms, rules, and certifications in IdentityIQ for managing enterprise identities and access.
Experience with IdentityIQ system upgrades and patches in an on-premise deployment.
Strong capabilities in setting up various roles/certifications in IdentityIQ (e.g., Business Owner Certifications, Manager Certifications, Role Membership/Content Certifications).
Ability to create custom reports directly from the IIQ database using built-in reporting and compliance tools.
Proficiency in deploying and managing technologies supporting web applications (e.g., Java, JavaScript, React, Angular, Oracle RDBMS, Apache Tomcat, web services – REST & SOAP).
Effective communication skills to engage with stakeholders at all management levels and deliver organized presentations.
Strong listening skills to understand business goals, objectives, and priorities.
Collaboration skills to work with customers in identifying needs and evaluating alternative technical solutions.
Proficiency in managing customer expectations and explaining technical concepts to non-technical stakeholders.
Bachelor's degree in Computer Science/Engineering or a related field.
Nice to Have:
Experience with Role Mining tools and technologies.
Familiarity with Sailpoint IdentityNow (preferred).
Strong experience in key management in both classic architectures and cloud technologies.
Preferred experience in Health Insurance, Financial Services, or highly regulated industries.
Willingness to obtain SailPoint certification.